Cafe to Go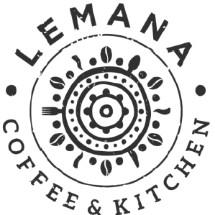 A full range of takeaway (hot and cold) or larger orders of cafe goods and special goods for collection.
Cafe to Go provides you with the full range of cafe goods at a pre-arranged time, and ensures your favourites are reserved.
When ordering takeaway (ready-to-eat food and drink), please aim to order at least an hour before picking up within opening hours.
For Collection (typically larger orders), order by 3pm for pick-up anytime after 11am during the following day's opening hours.
Collection and takeaway orders can be mixed, provided ordered by 3pm the day before required.
Pick up breakfasts, lunches, snacks and treats to eat at home, work or on the move.
Make sure you're stocked with essential items such as vegetables, milk, bread, eggs and flour without the supermarket queue.
Arrange a treat with cafe baskets and special event boxes including cream teas, and romantic evening and TV-night-in options.
Grab some ready-meals and snacking trays when you don't feel like cooking.
Create special events with celebration meals, picnics, birthday teas and special gifts for your loved ones.

Take a look at our full Cafe to Go product range, or see the Collection & Delivery page for further details.